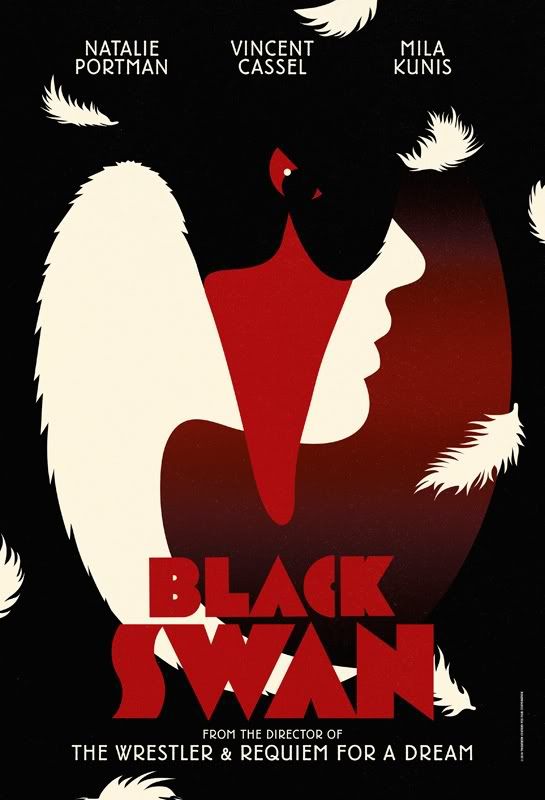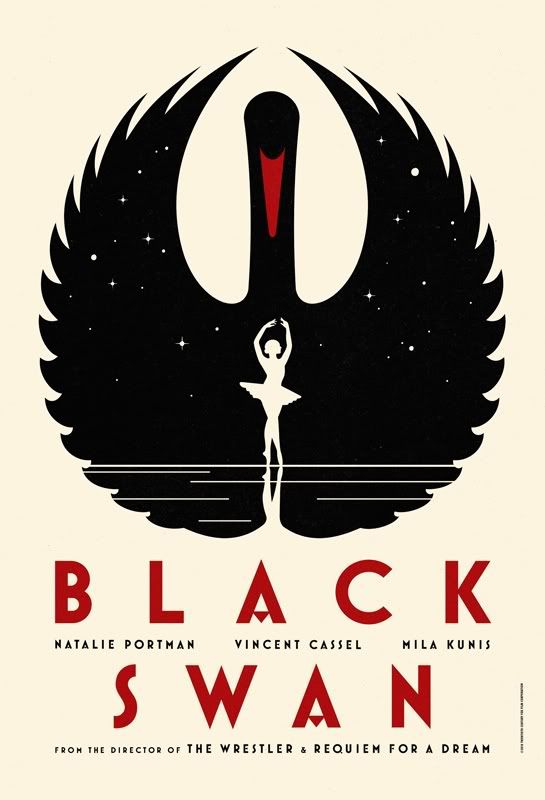 I'm not sure who the designer is behind these awesome pieces, but I quite like
Empire's
description of them:
A rather special and gorgeous treat for you today: four pieces of limited edition Black Swan international teaser artwork for you to feast your eyes upon. Yes, they're as beautiful as Natalie Portman and as downright sexy as Mila Kunis - while being as strange and disturbing as Vincent Cassel and as original as director Darren Aronofsky. You're welcome, world.
I'm loving the Propaganda feel, even though I'm sure they have nothing to do with the actual plot.